Diabetes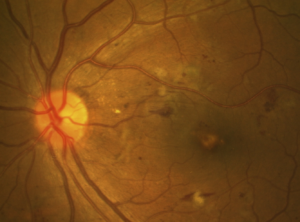 I specialise in treating adult patients with diabetes. I have a particular interest in diagnosis, as many patients that I see do not have classical type 1 or type 2 diabetes, but other forms such as LADA (latent autoimmune diabetes in an adult) or diabetes secondary to disorders of the pancreas.
I am an expert in the treatment of diabetes of all types, whether by diet, exercise, tablets, insulin and other injectable therapy. Diabetic patients with a question of the correct diagnosis or treatment are referred from across the UK and from abroad. Ethnic variations in diabetes and their geographical distribution are a particular interest of mine. My sub-speciality interests are in genetic variants of diabetes, diabetes limb salvage (foot problems) and erectile dysfunction.  More about Diabetes…
General Medical Cases
A wide variety of general medical cases are referred to me for diagnosis and treatment. Patients are usually referred from their general practitioner, because they are unwell and a clear diagnosis has not yet been made. Examples of these cases include unexplained weight loss or tiredness. A careful, unhurried history is the initial step in reaching a diagnosis. More about General Medicine…
I have had a long term interest in treating erectile dysfunction (male impotence). This affects men with diabetes and those who have this condition due to other causes such as ageing, circulatory disorders or as a side effect of medical treatment. There is a variety of treatment options available, which can improve sexual function in most men. I find that many men who have not responded to treatment so far can usually be helped.  More about Erectile Dysfunction…
Hypertension
Hypertension (high blood pressure) usually has no symptoms, but it may increase the risk of heart disease, stroke and kidney damage. Long-term medication is usually required, and I have particular experience in the assessment and treatment of cases of hypertension.
Lipid Disorders
Raised levels of lipids (fats) in the circulation, such as cholesterol, are a risk factor for coronary artery disease and I specialise in their treatment.